Going on a trip or long weekend getaway this summer?

Most of us pack ENTIRELY too much for a trip and each time we ask ourselves why.

We have a list of things that might actually help your packing process!
1. Start out by selecting everything you think you need for the trip and remove half of the items.
2. After the initial cut, lay out your clothing and determine how many travel outfits you can make. Have a private fashion show and play around with the clothing. You'll find out that you can mix and match your clothing in more ways than you imagined avoiding the need for too many items in your bag or suit case.
3. Try to choose clothing that has multiple uses and can be worn in more than one setting.
4. Shoes: 3 pairs of travel shoes is usually a good quantity to pack for any trip. For vacation you might need a pair of flip flops, nice sandals, and heels while for a backpacking trip it would be recommended to switch out those heels for some trainers.
5. Don't pack "just in case" items. If you need it, you can buy it there.

And you can always find a place to do laundry.
6. Avoid packing full size toiletries. If you absolutely cannot live without a certain brand, use reusable travel size containers for these items. Most hotels offer basic soap and shampoo, and if you're a backpacker you can replenish travel size toiletries as you go along. You'll be surprised how far you can stretch travel sized toiletries.
7. Avoid packing too many electronics by choosing one that can do it all. If you want internet access and an e-reader, choose a tablet like a Kindle Fire. If you want some internet access and music, use an iPhone or iPod. Better yet, make the most of your travels, and leave the electronics at home.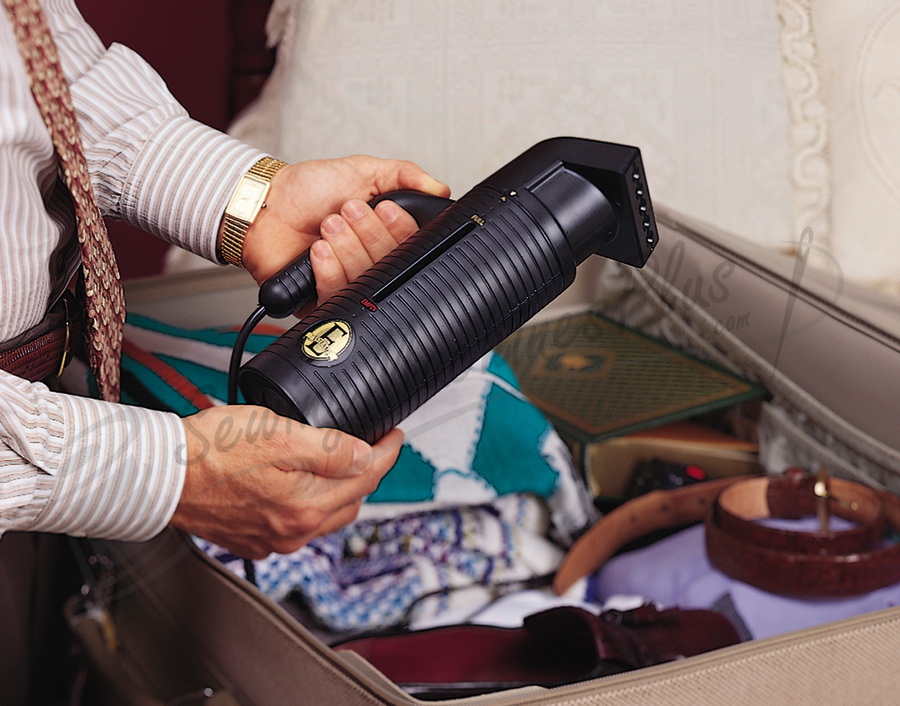 8.

The worst thing you can do is forget your Jiffy ESTEAM travel steamer.

That needs to be one of the first things to go in.

If you have wrinkled clothes, your trip just won't be the same.

;)